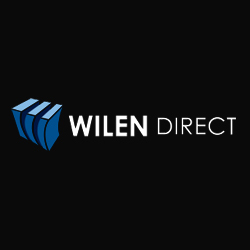 Mail Sorter - $500 Sign On Bonus
Sorry, this job has expired.
Deerfield Beach, FL
$500 SIGN ON BONUS!
Earn up to $14/hr!
Wilen Florida: An all-inclusive print resource for direct marketers/mailers. Our state-of-the art facility in South Florida handles a diverse roster of print projects and products. This fast-paced printing company is currently seeking an experienced full-time Inkjet Operator to join our team.
·  Compare Postal paperwork and tray tags to product prior to running to make sure they match.
·  Remove product from conveyor and place in mail tray, after checking to make sure tray numbers on the mail piece matches and check destination zip code for match.
·  Sleeve tray and strap if NDC destination or Mxd Jacksonville, do not strap SCF trays.
·  Stack finished trays on pallet to create a tight stable pallet.
·  When destination is complete notify the Utility person for removal from line.
·  Keep work area clean and free of clutter.
·  When the Operator is not available to follow the Pulls Procedure, the sorter must be able to fill in following this procedure, understand the Wilen Key Line codes.
·  Observe all safety procedures.
·  Other duties as assigned.
Minimum Job Qualifications/Experience:
·  Frequent lifting / Lifting up to 40lbs on occasion.
·  Stooping, bending, grasping, and twisting frequently, Stand all day.
·  Push/Pull/Reach
·  Must be able to work 12hrs shift and 5 to 7days a week.
·  Ability to read and evaluate job tickets.
·  Ability to communicate effectively both orally and in writing.
·  Punctuality and dependability are crucial.
Our benefits include: Medical, dental, vision, 401K and paid time off.
Opportunity to grow within the company!
Drug free workplace, E-verify and background check.
Must be flexible (days and nights)
45996933